KCPR presents OF SLO DESCENT
A collection of San Luis Obispo bands
(This was originally a compilation of recordings on cassette tape that were converted to MP3 tracks.)
This cassette was conceived and compiled by Dave Riveness and Darin Keatley. Dynamo Rye, engineered by Fritz and Mark. Worry Factory and Meshmakers engineered by Fritz, except "The Web" engineered by Mark. Mobile Hombres and Tress of Mystery recorded at Sandor Sound Studios. Rhythm Akimbo recordings, and Of SLO Descent tape duplication done at Sutton Sound Studio.
Thanks to all of the fine bands in San Luis Obispo and to everyone who makes or supports alternative local music and KCPR. Special thanks for all of the extra help from Ed Sandor, Fritz, Rick Sutton, Kurt Vavra (graphics), and J.J. Holoubek.
All songs copyright 1989 individual bands.
Side One
DYNAMO RYE
1.

Rye Whiskey Bonanza (Young)
2.

A Poke, A Pinch, & A Prayer (Young)
WORRY FACTORY
3.

Stayin' Alive (B-R-M Gibb)
4.

Inca War Chant (Jones)
MESHMAKERS
5.

Sometimes I Think (Swanson)
6.

The Web (Mitchel)]
Side Two
MOBILE HOMBRES
1.

Backstart Home (Spalding)
2.

Underground (Vavra)
TREES OF MYSTERY
3.

Old Nick's Laundromat (DuBois, Holoubek, Samuel)
4.

Butchie and Billy (DuBois, Holoubek, Samuel, Fadem, Iverson)
RHYTHM AKIMBO
5.

Where's Yo' Head? (Dorman)
6.

Foraging Critters (Bowman)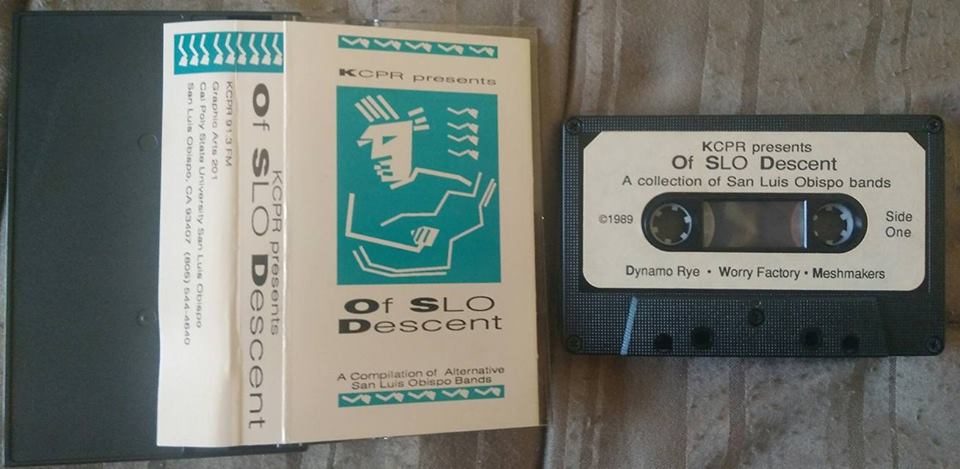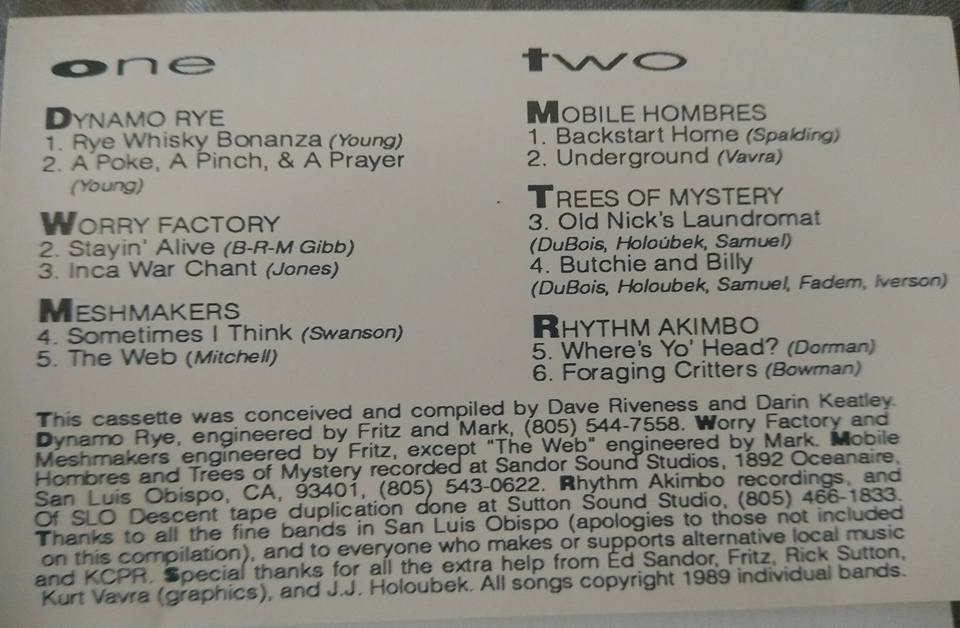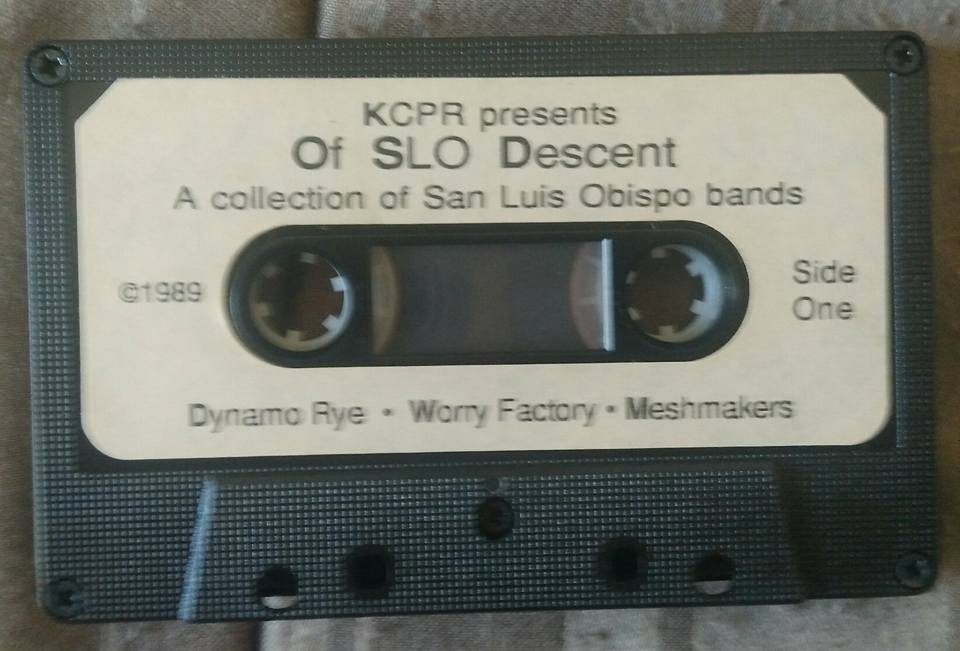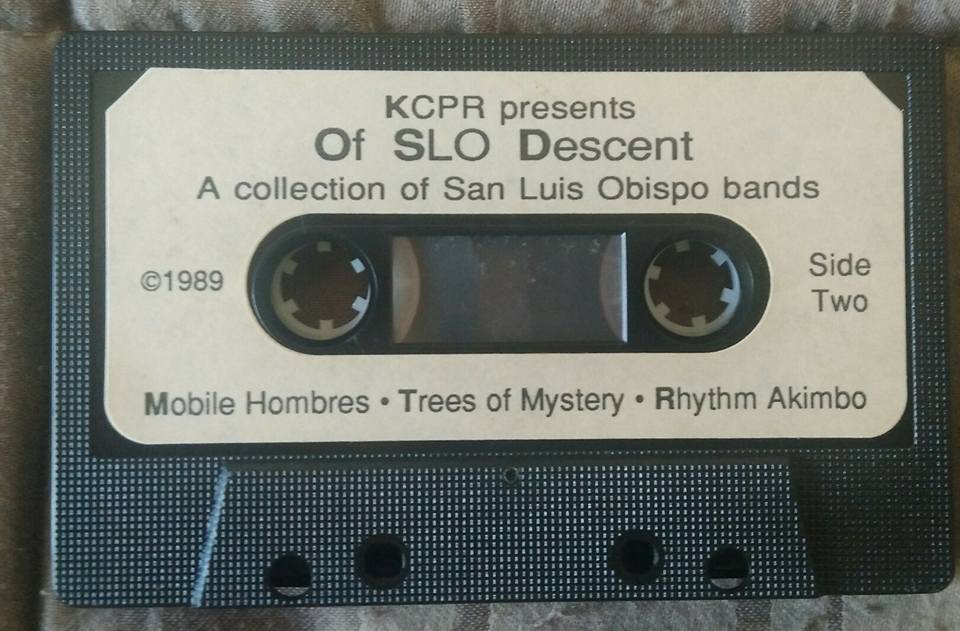 ---
---